John McFadden and Susan McFadden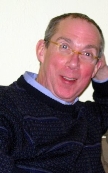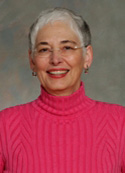 We are all living with dementia.

Today, increasing numbers of persons are going through early screening for memory problems before they have experienced any major functional changes in their lives. Some receive the diagnosis of probable early stage Alzheimer's disease or some other form of dementia. It is estimated that over 5 million Americans are presently living with Alzheimer's or other types of progressive memory loss.

Persons of all ages need to learn more about the many forms of dementia, psychosocial treatments as well as pharmacological ones, and the ways people can retain and even create meaningful relationships throughout the course of dementia. With the aging of the Baby Boom generation, it is becoming more likely that everyone will know at least a few people diagnosed with dementia, the condition most deeply feared by aging people.

The constant media barrage of messages about the "tragedy" of dementia focuses on the individual and identifies personal worth with mental prowess. In order to create good communities where all persons can grow old with joy and dignity — including those with dementia — we need a different vision of human value and a new definition of selfhood. The work of the McFaddens locates human value and selfhood in relationships and shows how even in advanced dementia, people can live well in communities that honor their personhood, provide opportunities for creative expression, and support the fundamental human need for meaning.

Susan H. McFadden, Ph.D., is professor of psychology, University of Wisconsin Oshkosh where she teaches graduate and undergraduate courses on topics like adult development and aging, and the psychology of religion. She has edited several books and has published over 30 articles and book chapters in the general area of religion, spirituality, and emotion in late life. She and her husband, John, are currently writing a book called Aging Together: Friendship, Community, and Dementia, in which they are exploring how persons living with dementia can continue to enjoy friendship and community ties.

John T. McFadden, M.Div., is an ordained minister of the United Church of Christ who served in parish ministry for 34 years, including 23 years as senior pastor of First Congregational United Church of Christ in Appleton, Wisconsin. He was volunteer chaplain for two years at an extended care facility, with a particular focus on pastoral presence to persons with advanced dementia. He is currently the workplace chaplain for Goodwill Industries of North Central Wisconsin.

Read more about John and Susan McFadden at the blog they've established to discuss the issues included in their soon-to-be published book
Aging Together: Dementia, Friendship & Flourishing Communities.
John and Susan McFadden will speak on the following topics:
Recognizing and healing psychological, social, and spiritual pain in persons living with dementia
Friendship and community in an aging society